Want to catch the waves in Hawaii? Want to have a Hawaiian wave at home?
This artist from Hawaii caught the waves by freezing time!

In the past, everyone thought that vases were just vessels for holding flowers, but obviously, the role of vases is much more than that.
Since providing liquids 100 years ago, appearing in symbols in Greek mythology, or just as a work of art, the vase is no longer just a prop to support a few flowers, just like the fool I once thought.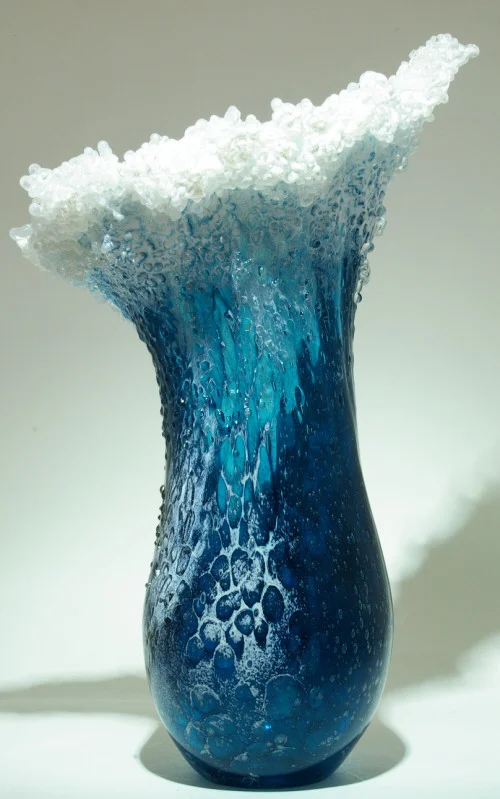 This wave vase was designed and created by Hawaiian glass artists, and their unique vases are inspired by the power of the ocean. The craftsmanship of the ocean vase is very meticulous, as if someone has frozen time, caught the wave in the middle of the picture, and made a vase.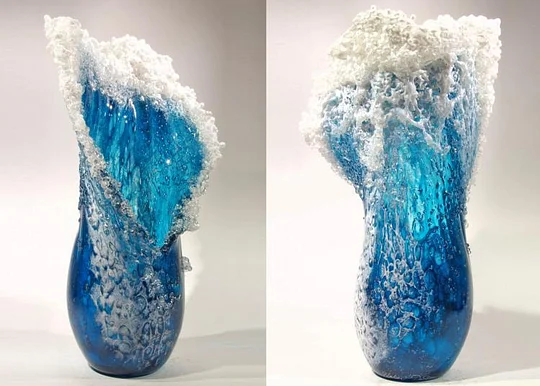 The ingenious and seamless fusion of gradients and the intricate details of the white foam formed by the impact of waves can be attributed to the lifelike details of the sculpture.These incredible ocean vases are carefully designed with resin to depict the waves in the ocean.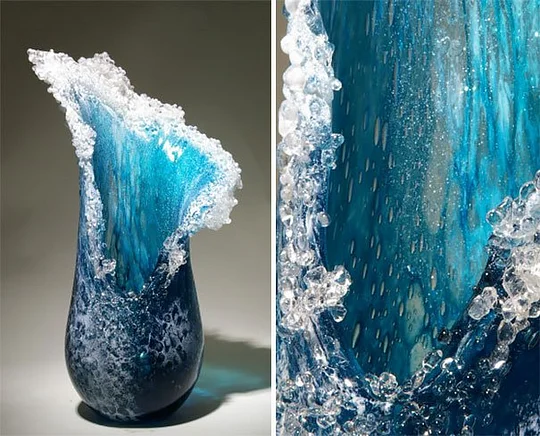 There are several different variations of the wave vase , but in particular this vase is 12 inches tall and 7 inches in diameter.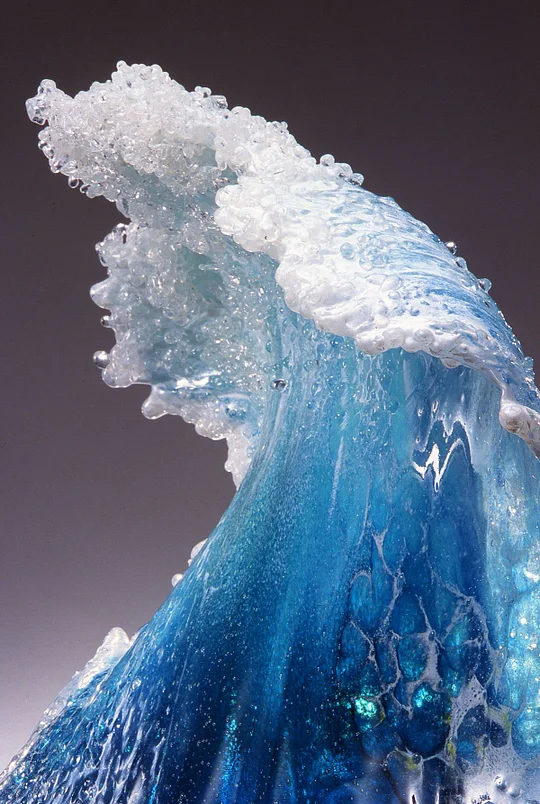 The wave vase has become very popular, so it is also the best housewarming gift for friends and family.
Materials:
Size:
Hot Editions:Height: 3.94inches(10cm)     Diameter: 2.75inches(7cm) 
Big Editions:Height: 11.81inches(30cm)     Diameter: 6.49inches(16.5cm)