Christmas Wine Bottle and Glass Holder Set includes a Snowman with white stand and a Santa with red stand. Makes the perfect Holiday gift -they're useful and decorative.

Each Santa and Snowman Wine and Bottle Holder conveniently holds 1 bottle and 2 wine glasses.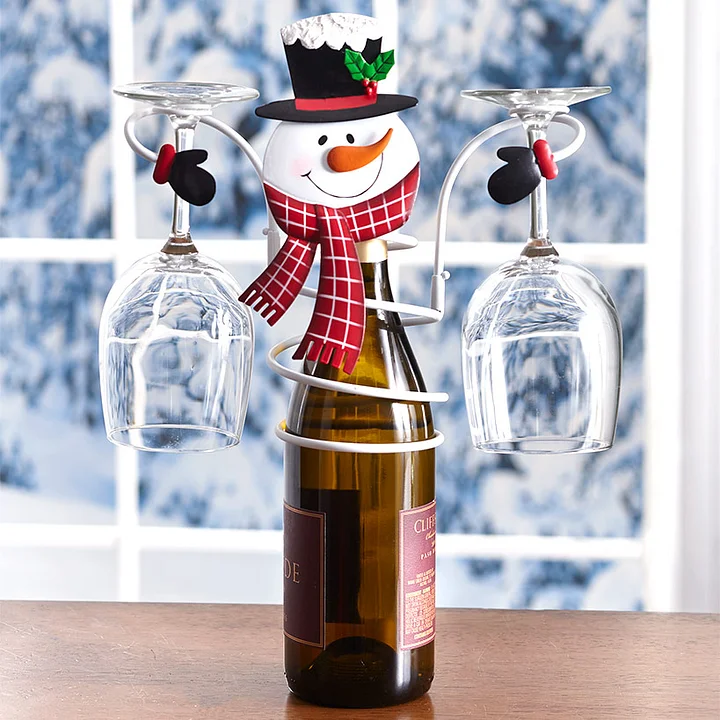 Its spiral body fits snugly around a standard wine bottle, while its two arms hold your wine glasses.
Two cheerful holiday characters Santa and Snowman adds fun detail to the useful piece.
Arms are not removable to avoid falling off. Made of metal!
Made from:
Metal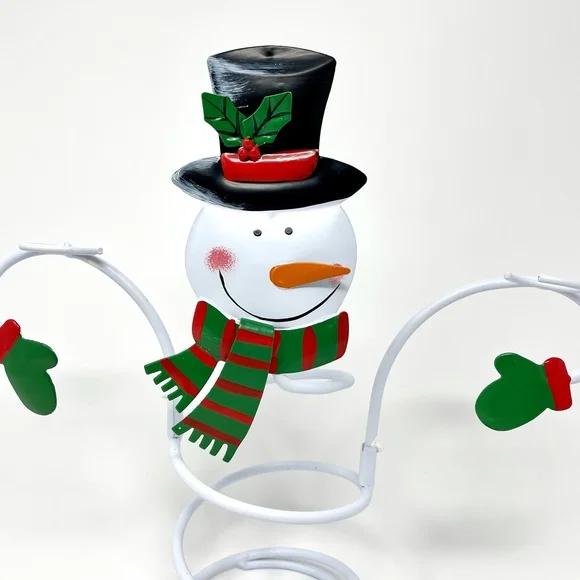 Measurements:
Approx. 10"W x 3-3/4"D x 9"H

All of my wine holders are shipped with the utmost care and I secure each one as well as reinforce each box to make sure it arrives in the condition it ships out in.

If your package arrives with damage please take pictures of the box before and after opening then send them to me via my email. This helps to speed up the process for insurance claims.