Random package of garden stake
★Stakes with glass topper set
★Red/Green/Purple/Pink/Transparent/Yellow/Blue
★Randomly include toppers: Glass bubble, facet ball, glass rose, glass diamond
★It's a handmade beaded garden stake for decorating your yard. This package of beaded garden stakes will be set with random colors and toppers.

★Garden decoration
Made with different dazzle colors, these garden stakes would be admirable decorations for your garden. Hand-picked beads make every piece of stake unique.
★Spot your garden
It's a beautiful gift for friends or family. Place a handmade garden stick in your garden, and enjoy the scene of sunlight shining through the bead creating a colorful dazzle on your bushes.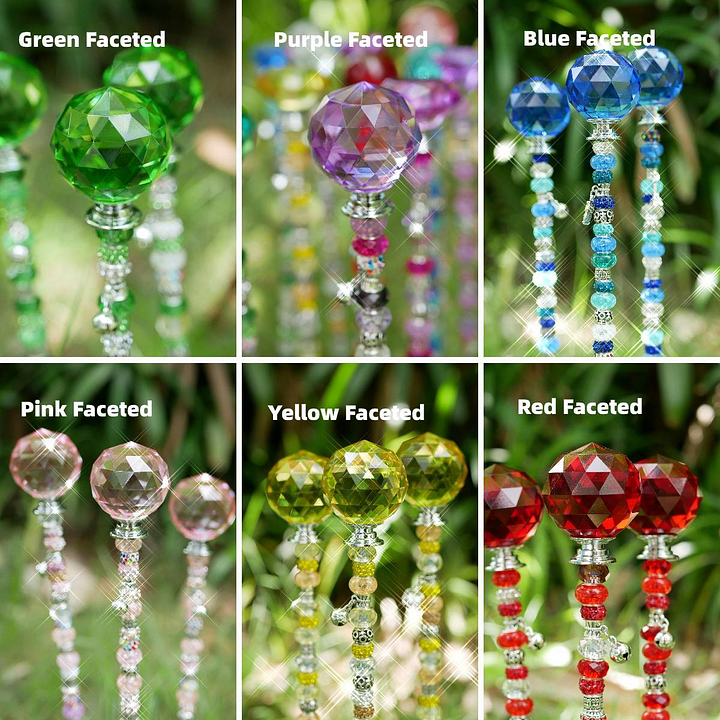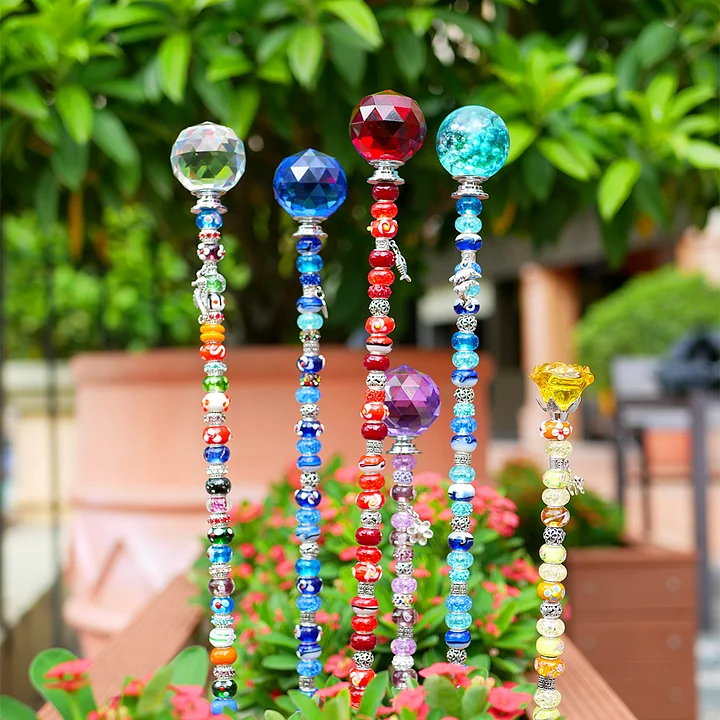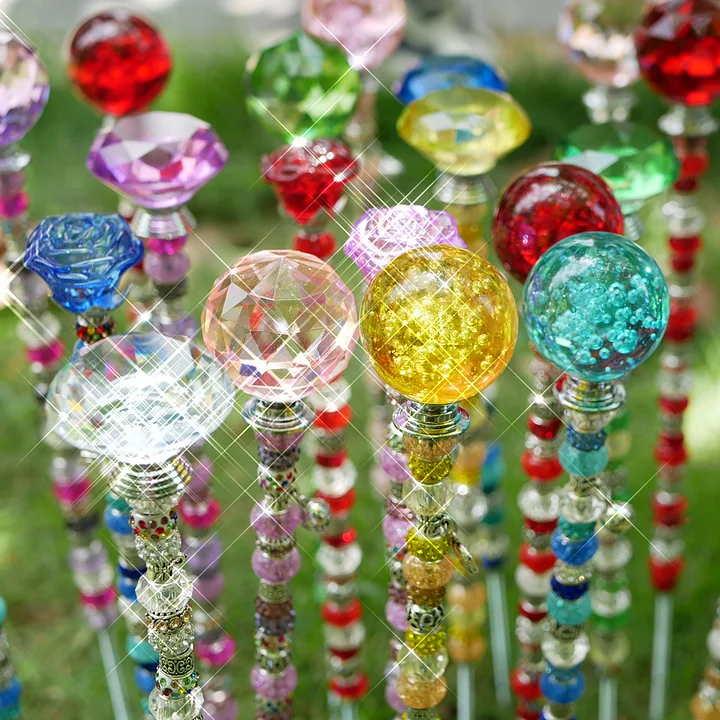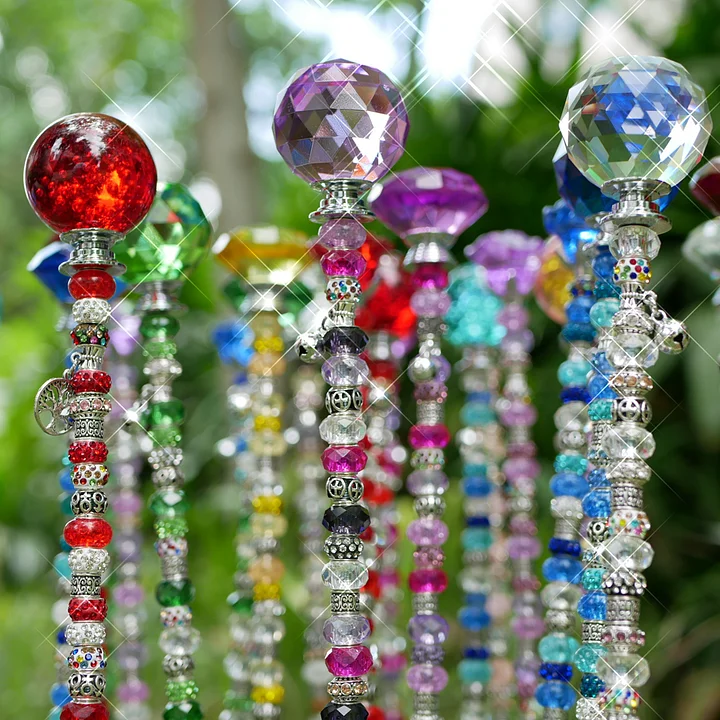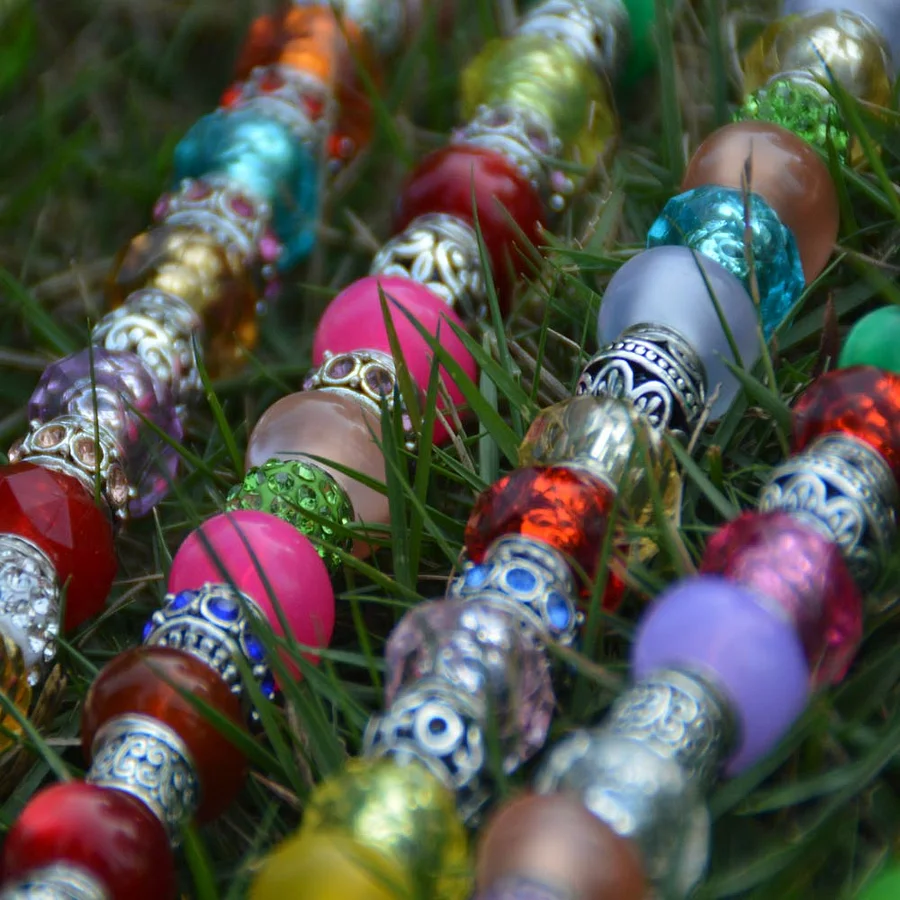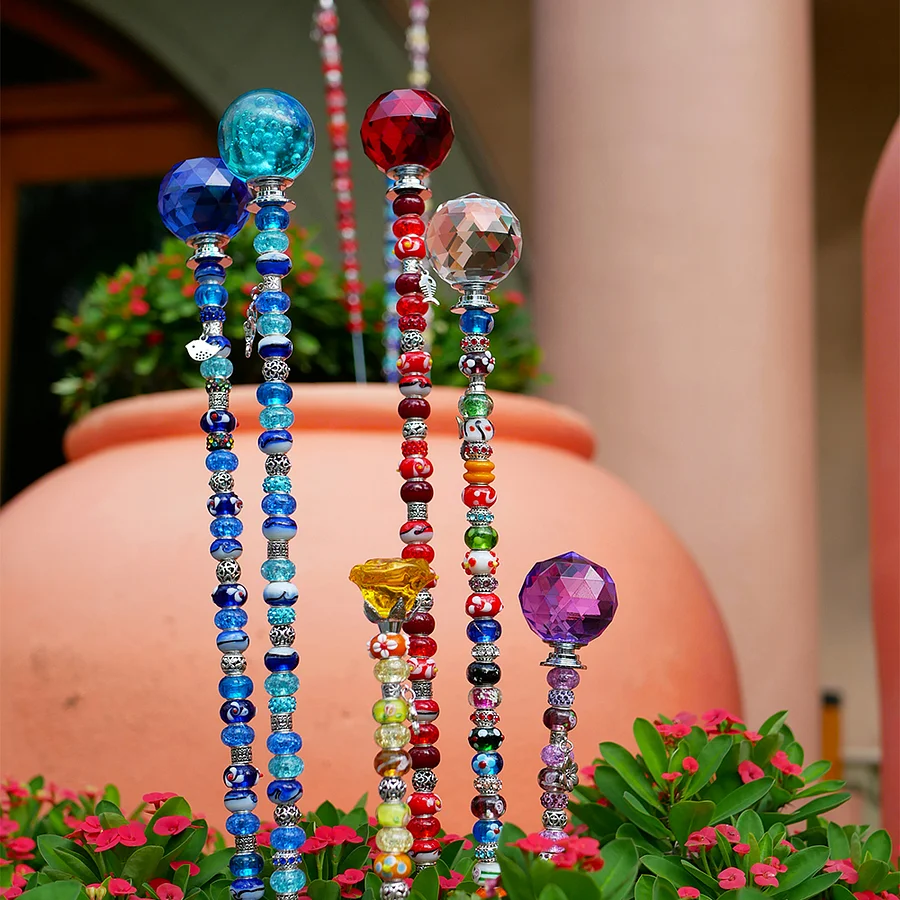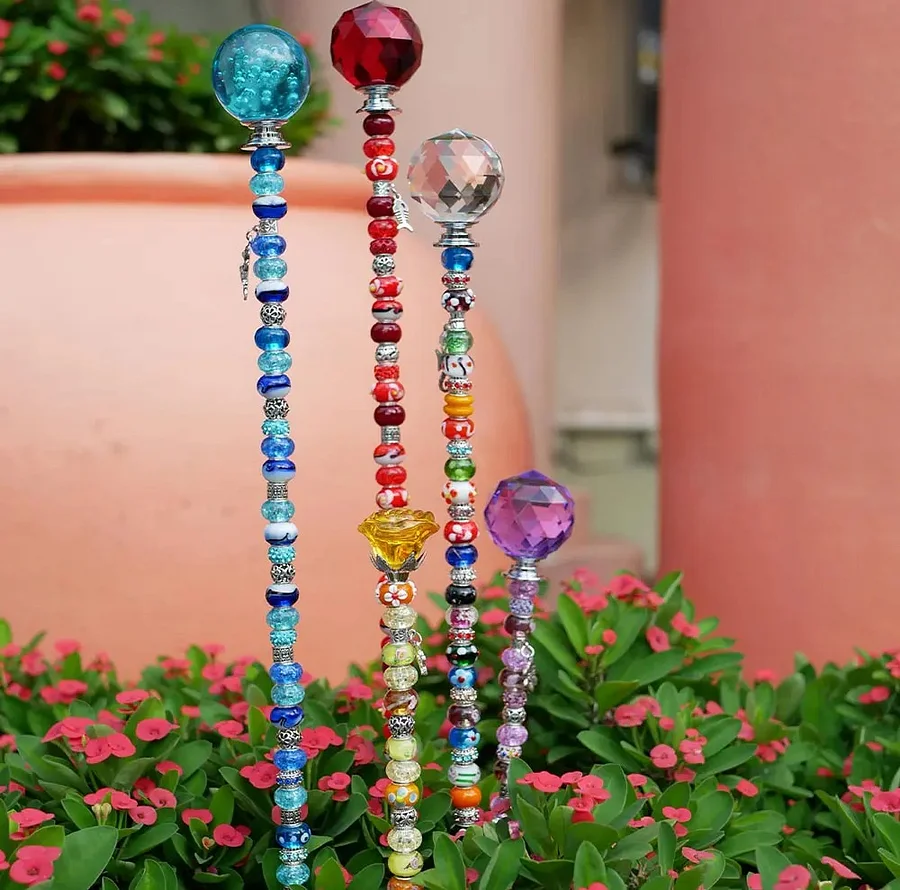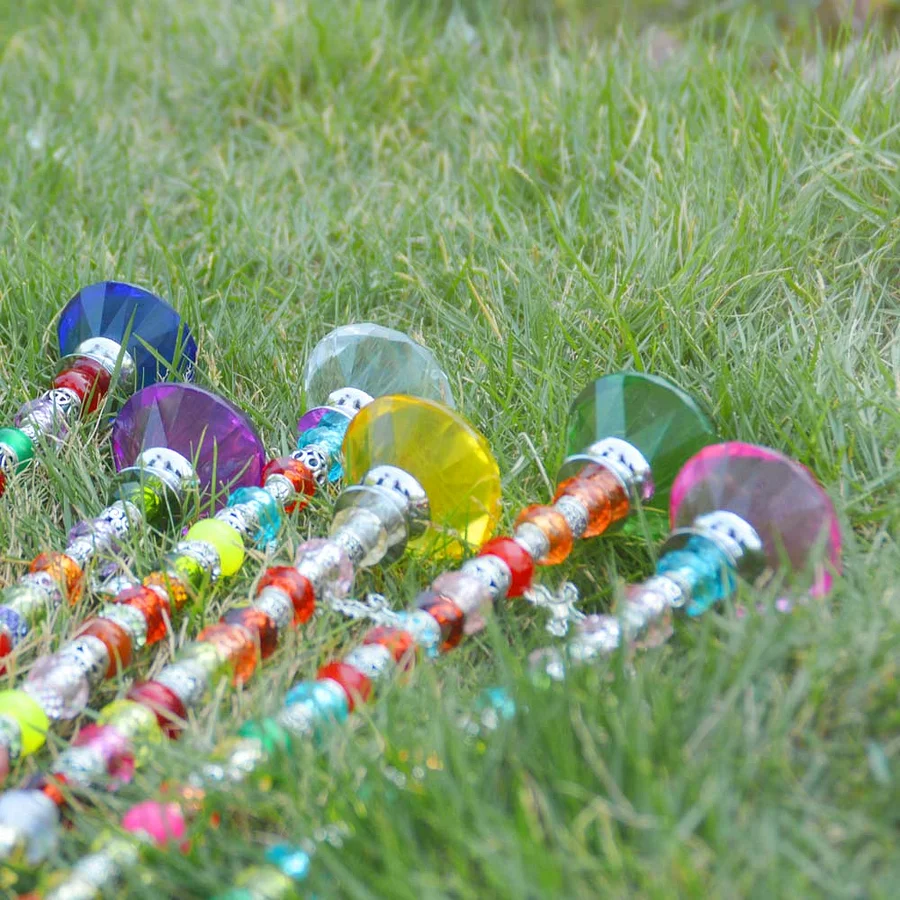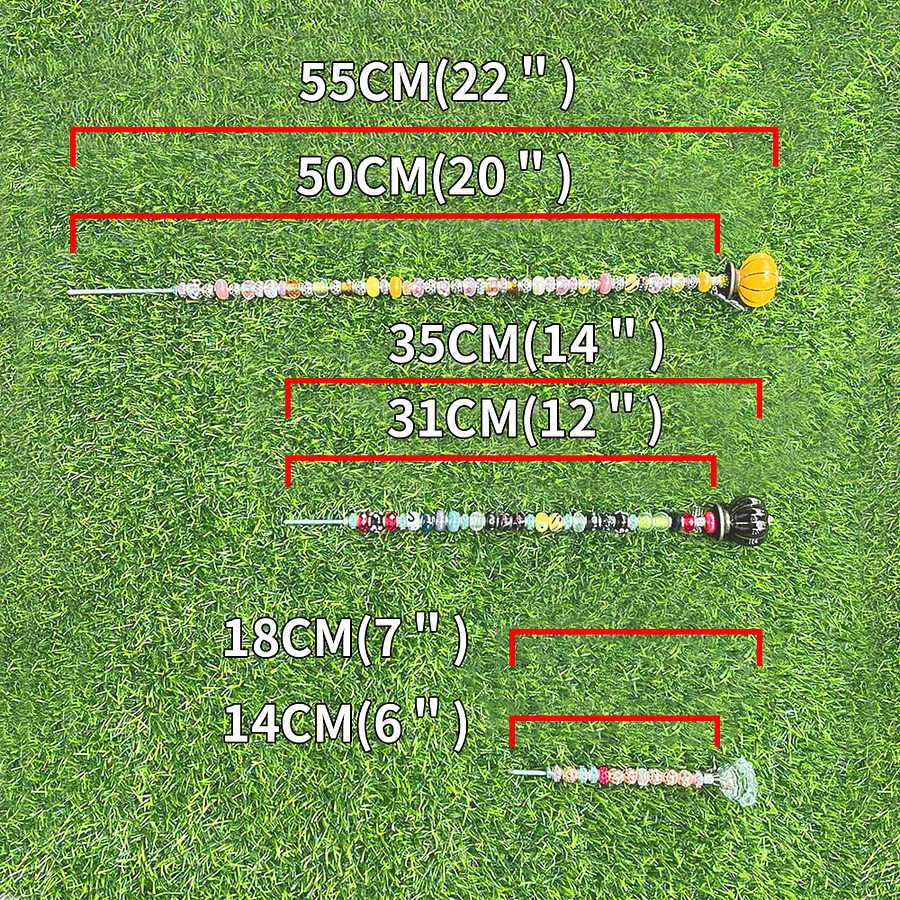 ★ Another ornament that is cool for planters, soil or gravel grounds, front door, etc.
Metal Tequila with 3 size options.
These metal decorations with beautiful coating are coated with a high gloss finish that can endure rain, freezing, or sunlight.
It comes with bright vivid color, you can build realistic bushes with this embellishment, or improve the design of your flowerpots.